Sarcoma Exchange 2020
October 3, 2020

-

October 4, 2020

The Sarcoma Alliance presented the 3rd Sarcoma Exchange October 3-4, 2020 online. We wanted to keep everyone safe and decided that, due to the global COVID-19 pandemic, we should host the Sarcoma Exchange virtually for 2020.
The Sarcoma Exchange is an educational event for sarcoma patients, survivors, caregivers, loved ones, patient advocates, and medical specialists to exchange information about current therapies and available resources, and develop relationships with others in the sarcoma community.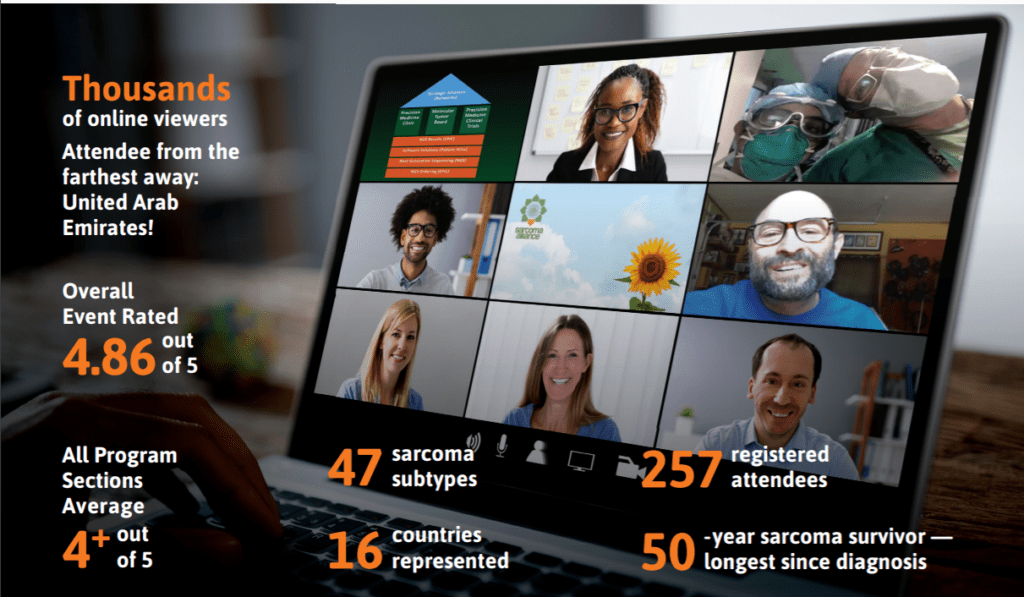 You may view the video feeds from the 2020 Sarcoma Exchange here.
During the 2020 Sarcoma Exchange, we received many great questions that were answered live during the event. However, for those we weren't able to get to during the program the responses are here.