We're honored to work with dedicated leaders, all of whom have a personal connection to sarcoma.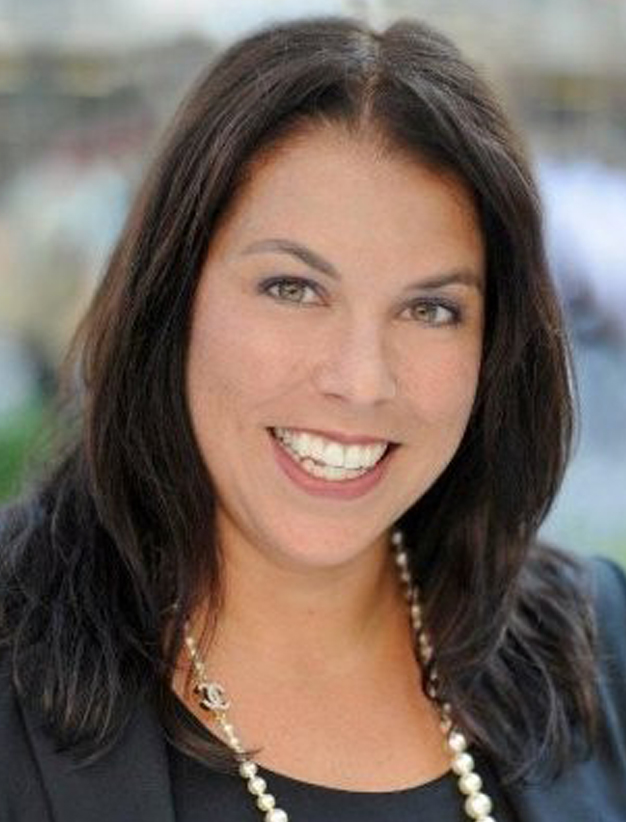 Jennifer graduated with an undergraduate degree in Accounting from the University of Delaware, followed by a J.D. from the Rutgers University School of Law and an LLM in Taxation from New York University. She began her career as a financial analyst while working full-time and attending law school in the evenings. Upon graduating from law school, she began her career as an attorney, and she has worked in private practice as well as in-house. She is currently the in-house counsel for a real estate development company.
She first came to know about the Sarcoma Alliance in its initial iteration as a listserv when her then-boyfriend, Michael Pedrick, was diagnosed with synovial cell sarcoma at age 29. After treatment, he went into remission and they were married right before his five-year cancer-free anniversary. Sadly, at his five-year checkup he discovered his cancer had returned and he lost his battle to sarcoma in 2006. Each year since his death, Jennifer, along with Michael's friends and family honor his memory with a the Putts for Ped golf outing. All proceeds from the outing have been donated to the Sarcoma Alliance. She is grateful for the knowledge and support she gained through the Sarcoma Alliance and she is honored to serve on their Board as President. In her free time, Jennifer enjoys traveling to new places around the world and spending time with her friends and family, especially her husband and her daughter.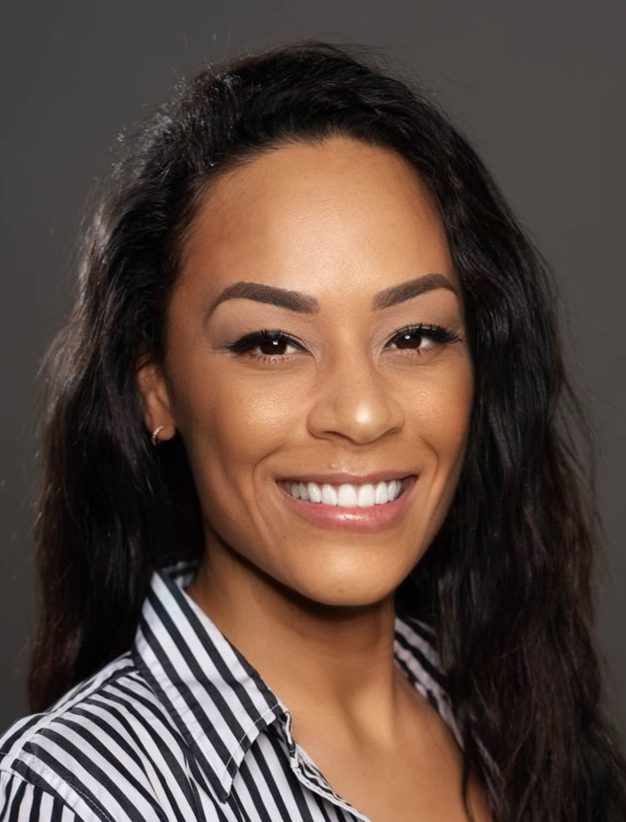 Brandi is the founder and CEO of Resume-Advantage, an employment service for both civilians and transitioning military veterans. Brandi earned a B.A. in Mass Communications and Journalism from Ashford University, an M.F.A. in Writing from the Savannah College of Art and Design and a Human Resource certification from Cornell University.
She is an award winning, American speaker and storyteller for TLC Lions, the author of 'The Enemy Inside Me', the brand ambassador for the Sarcoma Alliance, and an Iraqi War Veteran (OEF).
In 2009, after being diagnosed with a rare form of cancer, Ewing Sarcoma, Brandi fought to overcome her diagnosis, heal after her treatments, and reclaimed her life through therapy, physical activities, and other healthy-living practices.
Through her speaking engagements and signature topic "Overcoming The Enemy Inside You" culled from the title of her acclaimed book, Brandi transforms the lives of her audience by encouraging them to pursue different avenues of physical and mental therapy to take charge of their healing and wellness, and highlights the importance of a strong support system, and resiliency.
Brandi has had the pleasure of speaking for Rolls-Royce, Guy Carpenter, Subsea 7, SNOW Companies, Bristol Myers Squibb, Kevin Hines, HOPE Nation, The Hines Foundation, LSP3, Salesforce and many more. Her mission is to provide an effective blueprint of strategies and resources that survivors, their loved ones and anyone struggling with "an enemy" in whatever form, take charge of their healing and wellness.
Visit: www.BrandiLBenson.com
Instagram: @BrandiL.Benson
Twitter: @BrandiLBenson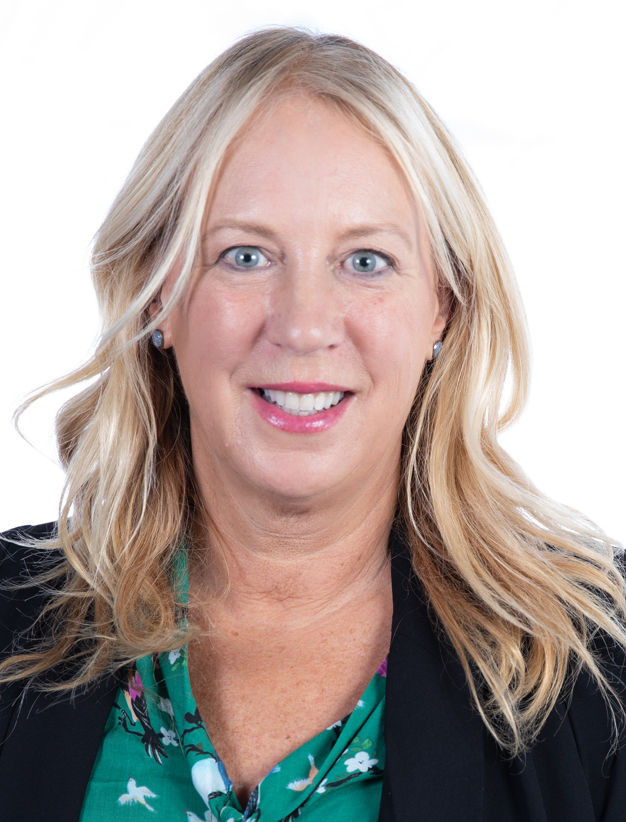 Susan joined the Sarcoma Alliance Board in 2018 as a sarcoma survivor and a patient advocate. She does not take a day for granted and is grateful to be involved raising sarcoma awareness and connecting cancer patients with support resources. Before joining the Sarcoma Alliance Board, she volunteered for Team Ocean of Hope and the organization's first Sarcoma Exchange event in Atlanta.
In her professional life, she is an accomplished results-oriented sales and marketing leader with global expertise in working with travel & tourism, hospitality, luxury goods, retail, sports, events and nonprofit brands. She has held senior positions with Worth International Media Group, Visit Victoria (Australia) tourism board, Simon Property Group, Orbitz Worldwide, Air New Zealand, Petersen Publishing and the Arts & Entertainment Network.
She is an active member of several Southern California masters swim teams and volunteers for the Manhattan Beach 10K, the LA2028 Olympic and Paralympic Games and Sandpipers, a Southern California women's philanthropic organization.
Gina D'Amato is a board certified medical oncologist specializes in sarcoma at University of Miami/Sylvester Cancer Center.
She received a BS in biology and MD from the University of Miami and did her residency at Jackson Memorial Hospital/University of Miami. She completed her fellowship in Hematology/Oncology at the H. Lee Moffitt Cancer Center. During fellowship she began to specialize in sarcoma. Prior to her current job at University of Miami, she was with Georgia Cancer Specialists, faculty at Moffitt Cancer Center and Emory University.
Gina lives in Miami, Florida and her hobbies include running, biking, swimming, volunteering, and playing poker.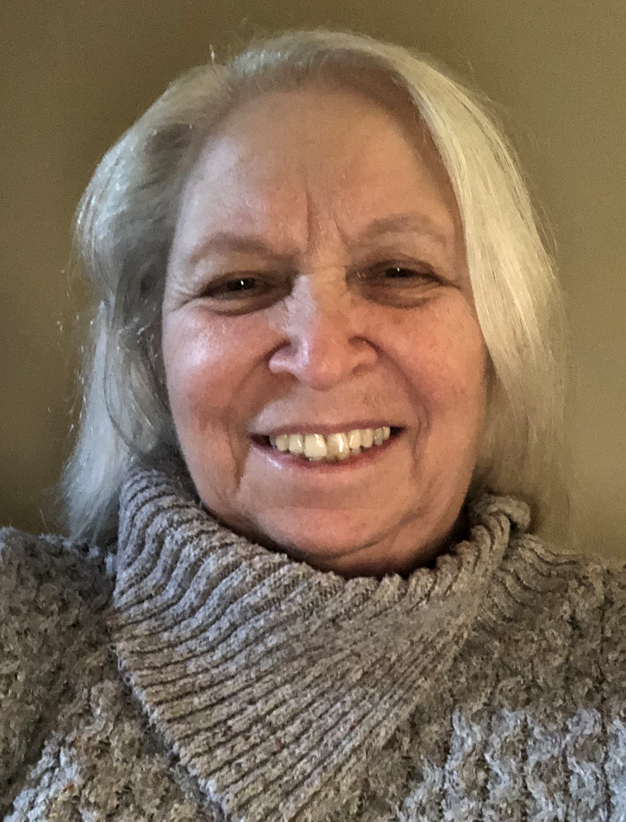 Joan's daughter was diagnosed with alveolar rhabdomyosarcoma, a pediatric sarcoma, in 1996 at the age of 13. She successfully underwent a year of treatment that included twelve rounds of chemotherapy, 28 doses of radiation, and five operations at Omaha Children's Hospital and at Mayo Clinic in Rochester.
Since 2001 she has volunteered for a variety of children's cancer groups, including the Children's Oncology Group (COG), ACOR Rhabdo-Kids, and Lincoln Candlelighters.
On the Sarcoma Alliance Board she represents pediatric sarcoma patients, who make up roughly 15% of all sarcoma patients, helps manage the Sarcoma Alliance Facebook news feed, and has served as an Officer of the organization.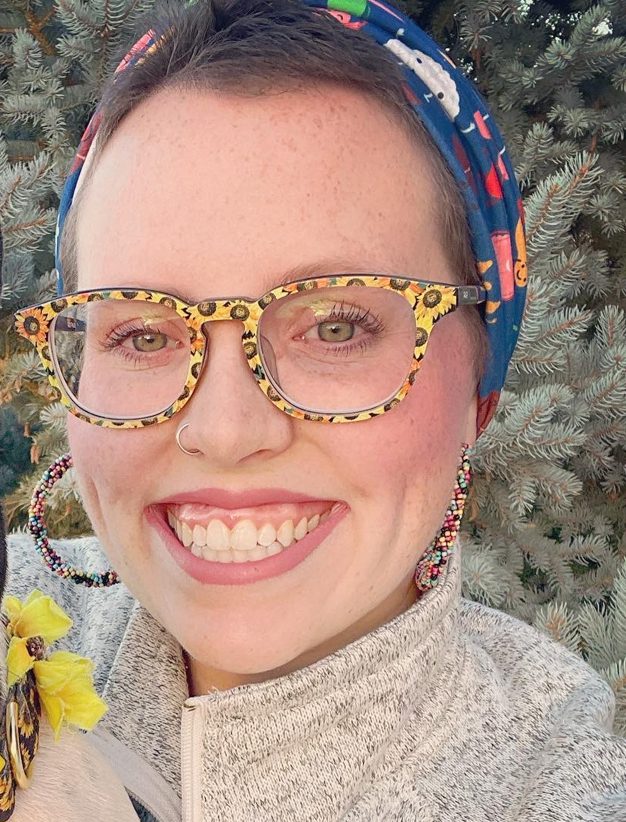 Courtney was diagnosed with osteosarcoma in her pelvis in 2019 at the age of 29 after nearly two years of misdiagnosis. Courtney had a hemipelvectomy at Dana Farber in Boston which required her to learn to re-walk, use stairs, and even get into bed. She completed all of her Chemotherapy with sarcoma specialists at UCHealth in Denver. Courtney remained hospitalized throughout most of her active treatment as she struggled immensely with the side effects from chemotherapy. She continues to have chronic pain, and new hobbies that support life after cancer. Courtney has been in remission for the past year.
Courtney began her career working as a psychiatric registered nurse helping to run an inpatient crisis stabilization unit. Courtney was pursuing a graduate degree at the time of her diagnosis. Once chemotherapy ended, Courtney immediately returned to graduate school and has since graduated as a Psychiatric Mental Health Nurse Practitioner. She found during her own treatment there was a lack of mental health emphasis before, during and after treatment.
Courtney dedicates her passion for mental health to support all individuals affected by cancer. She hopes to continue to grow the field of psycho-oncology with education and advocacy. Courtney helps to advocate for the AYA community. Courtney joined the Sarcoma Alliance as a Board Member in 2021 with an emphasis on mental health. She has helped create a Wellness Blog to explore common mental health needs in a variety of ways and provide education on identifying and improving our emotional well-being.
Courtney enjoys spending her time with her two children, husband and 5 rescue dogs. Courtney utilizes the love and comfort of her animals as crucial members of her team. She enjoys tending to her many rose bushes and sunflowers while always having a coffee in hand!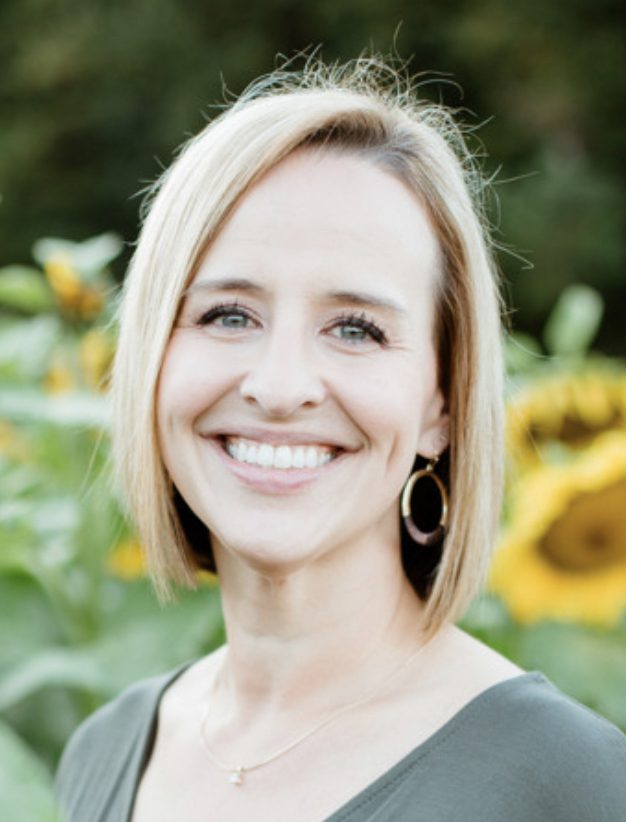 Crystal was diagnosed with myxoid liposarcoma in 2013 at the age of 29 while in graduate school. After completing cancer treatments, Crystal went on to become a Family Nurse Practitioner in 2017 and completed her Doctorate of Nursing Practice in 2020. Crystal enjoys working in urgent care and being an advocate for her patients while partnering with them in making shared decisions in their healthcare. Crystal is a mentor for Imerman Angels and spends her free time cycling, running, and spending time with her three children and puppy.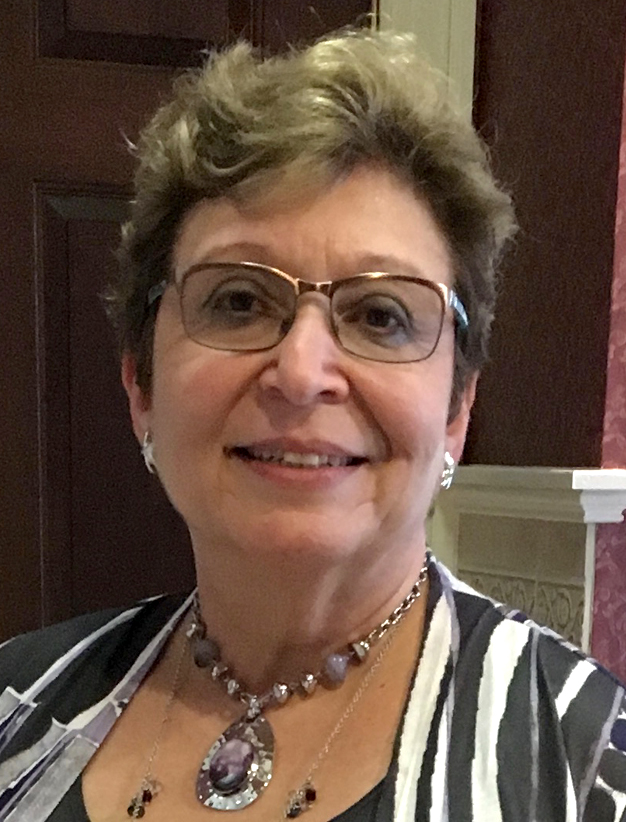 Suzanne is the aunt of a childhood sarcoma survivor. A lawyer by training, she retired from the Federal government after 30 years with the Environmental Protection Agency, helping to protect our nation's waters, including wetlands, coastal waters, and oceans.
While working, she volunteered as a literacy tutor and a mentor for junior staff. She also supported a colleague during his battle with carcinoma, attending doctors' visits with him and researching the disease and its treatments. After retirement, Suzanne has been volunteering with the Sarcoma Alliance, as well as with another nonprofit organization, the Medical Musician Initiative, which is dedicated to providing healing music to critical care patients. She also volunteers at a local school where she assists a kindergarten class with reading, and is a member of a local charitable organization that supports local schools, students, food banks, and other causes.
In her spare time she enjoys going to concerts, spending time with family and friends, and hanging out with her German Shepherd dog, Leica.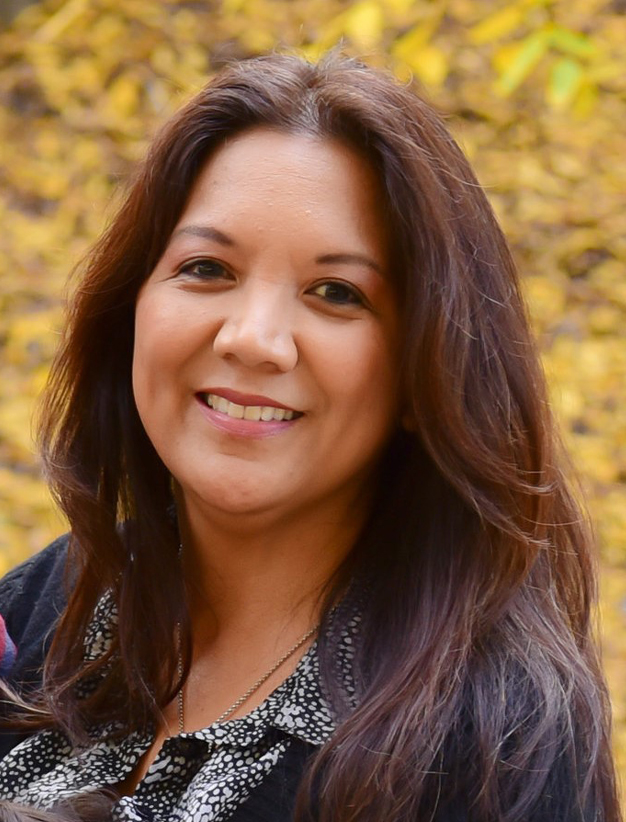 Marites met Suzanne Leider, founder of the Sarcoma Alliance, early in their respective nursing careers at the University of California, San Francisco where they formed a lifetime friendship and commitment to helping the community of people affected by sarcoma.
Marites earned her BS in Nursing from the University of California, Los Angeles in 1992 and her Master's degree in Nursing from UCLA in 2006. She is Board certified in Acute Care and Palliative Care and has over 25 years of nursing experience with hospitalized patients in various settings. She is currently a Nurse Practitioner at Olive View-UCLA Medical Center, a county facility which provides health care to the uninsured, indigent and medically underserved population of Los Angeles.
As a founding board member, Marites remains dedicated to advancing the mission of the Alliance in honor of Suzanne and all those affected by sarcoma.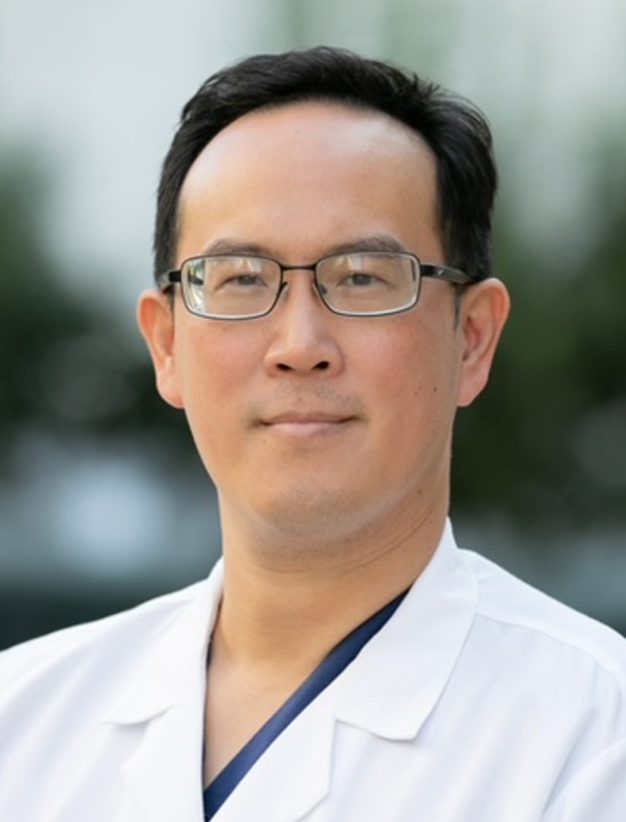 Dr. Tseng received his Bachelor's of Arts degree in Biology and Medical Doctorate at Northwestern University. He then completed General Surgery residency at the University of California at San Francisco, followed by clinical fellowship in Surgical Oncology at the University of Texas MD Anderson Cancer Center. At MD Anderson, Dr. Tseng did additional sub-specialized clinical and research training in Sarcoma. He was then recruited to the University of Southern California where he spent almost a decade to help develop the Sarcoma Program there. Now at City of Hope, Dr. Tseng maintains an academic practice in soft tissue sarcoma. He sees adult patients and operates on sarcoma throughout the body including the extremities, trunk and retroperitoneum. He believes in personalized care for sarcoma patients, striving not only for cure but maximizing quality of life. He is recognized specifically for his expertise in liposarcoma and retroperitoneal sarcoma.
He is on currently staff at City of Hope (Duarte campus) and Huntington Memorial Hospital (Pasadena).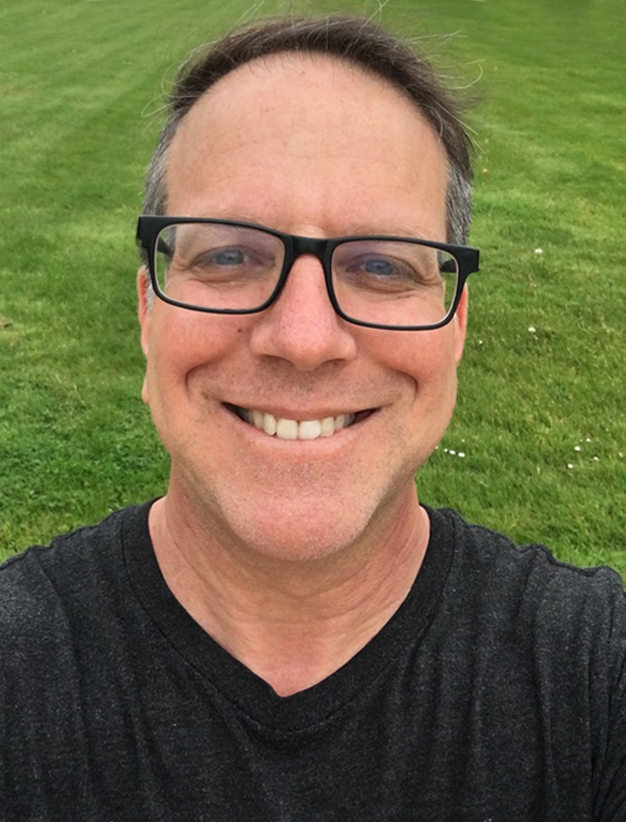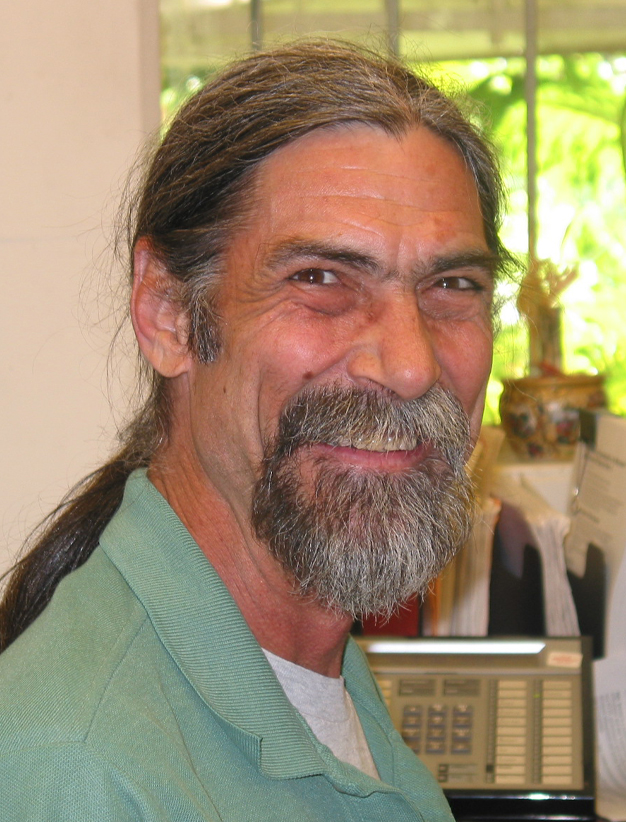 Dave Murphy is an active figure in the online sarcoma community, devoting his energy among various lists but especially to the sarcoma list for the Association of Cancer Online Resources (ACOR.org). His wife, Piera, died after a 15 month battle with Leiomyosarcoma, later diagnosed as malignant Fibrous Histiocytoma in 1999. Because of his strong personal belief in supporting this underserved community, he is well-known and loved by the many people who go to these lists seeking information and resources.
Dave joined the Sarcoma Alliance Board of Directors in October of 2002 and in 2020 was given the title of Honorary Board Emeritus. He has represented the Sarcoma Alliance at conferences like American Association of Cancer Research, Oncology Nursing Society, Society of Gynecologic Oncology and the Connective Tissue Oncology Society.
Dave is a retired Computer Lab Specialist from El Camino Community College in Torrance, California where he was in charge of nearly 400 computers in 9 computer labs on campus. He is conversant in Italian, French, and Spanish.
Suzie, who was diagnosed with leiomyosarcoma in 2002, served on the Alliance board 2008-2013. Cancer cut short her 18-year career as a newspaper reporter and editor in Little Rock, New Orleans and Tampa. Now she treats sarcoma as if it were her beat.
She wrote for the Alliance's website, newsletters, blog, press releases and survivor profiles. She continues to write on her WordPress site, Twitter and Facebook. Suzie has represented the Alliance at meetings of the Connective Tissue Oncology Society, American Society of Clinical Oncology, American Association for Cancer Research, Society of Gynecologic Oncology and Association of Oncology Social Work.
She became a peer volunteer for MD Anderson Cancer Center in 2004 and added Imerman Angels and Friend for Life along the way. She was a founding board member of Moffitt Cancer Center's Patient and Family Advisory Program.
Suzie has a bachelor of journalism degree from the University of Missouri and a master's in women's studies from the University of South Florida. She received National Press Foundation fellowships to study Spanish and multiculturalism. Her poetry has been published online and in Rolling Stone and various literary journals.