Treating cancer is expensive. Many organizations offer types of financial support. We hope the list below helps ease your financial burden.
The ACS has some programs to pay for travel costs, housing, etc while under treatment. You can reach the ACS at 1-800-ACS-2345
Has some grants available and a list of organizations that provide financial assistance for people facing cancer.
Lists organizations that provide specific financial and practical assistance for cancer patients and their loved ones.
Has a Women's Cancer Fund that provides limited financial assistance (up to $250/year) to women in active cancer treatment. Helps cover the cost of rent and utilities including phone bills.
Patient Care Costs
The mission of Coverage for All is to simplify public and private health insurance eligibility information in order to help more people access coverage. They aim to centralize the distribution of information and eligibility requirements, encouraging more people to enroll, thereby lowering the ranks of the uninsured.
Lists organizations that provide financial support for cancer treatment and medical bills, housing, and transportation assistance.
Provides a COVID-19 emergency relief fund for cancer patients as well as a fast-track financial assistance program.
Affording and Paying for Healthcare Guide
This guide covers a range of topics from medical bill basics to medical debt and resources for veterans.
The HealthWell FoundationR is a 501(c)(3) non-profit organization established in 2003 that is committed to addressing the needs of individuals with insurance who cannot afford their copayments, coinsurance, and premiums for important medical treatments. Our vision is to ensure that no patient goes without health care because they cannot afford it.
As patients are required to pay a larger share of health care costs each year, even many individuals with insurance find health care unaffordable. These patients face challenges affording the treatments they need to fight chronic and life-altering medical conditions. The HealthWell Foundation was established to address and help alleviate this problem.
The Genentech Patient Foundation gives free Genentech medicine to people who don't have insurance coverage or who have financial concerns.
A non-profit foundation, established in honor and memory of Kylee Brooke Webster, who lost her battle to sarcoma in October 2013. Kaylee's Dancing Angels provides grants to sarcoma patients who need financial support to find their "happy place."
Can help pay for clinical trial expenses
Patient assistance program to help patients with financial need receive their prescribed Eli Lilly and Company (Lilly) medications at no cost.
For financial assistance for a patient and their caregiver for travel, lodging and food when they receive treatment in a clinical trial.
Financial Assistance for Cancer Care
NCCN is a not-for-profit dedicated to improving and facilitating quality, effective, efficient, and accessible cancer care so patients can live better lives.
The oncology reimbursement landscape continues to present ever-evolving challenges for clinicians and others that work with patients with cancer. As a response to these ongoing challenges, help is available through the NCCN Virtual Reimbursement Resource Room.
The Northwest Sarcoma Foundation is a non-profit organization committed to providing education and support to patients and families who are living with sarcoma. They strive to provide timely and accurate information regarding research and treatment options, and offer overall support by creating local networks throughout the Northwest. The Foundation is pleased to offer HELP$, a need-based financial aid program for adult sarcoma patients currently undergoing treatment. Its service area includes the five-state region of Washington, Oregon, Alaska, Montana, and Idaho.
Legal Counseling for Insurance and Finance Issues.
COVID-19 help – Provides navigation assistance for programs and services to relieve financial burdens for patients in addition to a COVID-19 Co-Pay Relief Fund and a COVID-19 Care Recovery Fund.
Co-Pay Relief Program – This program provides assistance for fees not covered by insurance and was expanded to include sarcoma patients. Patients must financially and medically qualify for the program.
Provides grants to young adult cancer survivors (ages 21-39) to help cover the costs of post-treatment financial needs including medical bills, car insurance/premiums, gym memberships, continuing education, mental health expenses, and rent/mortgage payments. Grants applications are accepted in the spring and the fall.
A 501(c)(3) non-profit organization focused on easing the financial burden of sarcoma patients at M.D. Anderson Cancer Center.
If you have been diagnosed with sarcoma and are unable to work and earn a living, you may be eligible for Social Security Disability Benefits. The linked PDF document contains more information and related resources for Social Security benefits.
A 501(c) organization that provides financial support for fertility preservation.
Federal and State Programs
If you are eligible for health coverage from your employer, but are unable to afford premiums, some states have premium assistance programs that can help pay for coverage.
Pediatric Financial Assistance
Provides financial assistance to families of children with cancer.
Financial assistance pediatric cancer patients and their families
Foundation for Children with Cancer
Financial Assistance Program
Provides financial assistance to families whose children are undergoing cancer treatment to help cover expenses including those for co-pays, groceries, gas, utilities, etc. They also provide support and financial assistance for memorials.
Pediatric Oncology Resource Center
Transportation
 Educational Scholarships
Provides assistance for children with medical costs that are not covered by insurance.
Prescription Costs
Several hundred drug assistance programs stand ready to offer free or low-cost drugs to patients in need. Toll Free Telephone: 1-888-477-2669
The Sarcoma Alliance offers a special grant program for getting second opinions.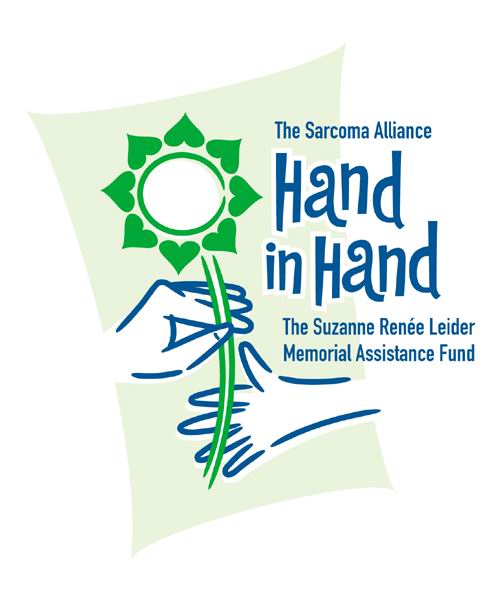 Learn More about Second Opinion Grants
See More Resources
Find practical help like housing and travel as well as additional organizations that offer support.
See Practical Resources