The Ocean of Hope Team consists of paddlers and ocean enthusiasts who dedicate their training and racing to raising awareness and funds for the Sarcoma Alliance.  O2H began with one paddle boarder in 1999 and has grown to include paddling events, prone and SUP paddleboarders, outrigger paddling teams, and other athletes who dedicate their own personal challenge or event to help those that are fighting cancer.  O2H is "dedicated to the sea of people affected by cancer". We are proud that O2H remains a grassroots fundraising organization that exists solely to raise money for the Sarcoma Alliance; and we are proud of what we have accomplished.  Since 1999, O2H has raised almost $800,000 and we are still going strong! Read more about the history of O2H and supporter our team…
THE TEAM: Thank you to the 2015 O2H Captain
And Co-Captains
Fred Sardisco
John Kucera
The 2015 team includes:
Aaron McKinnon and Tyler Conroy
Like us on Facebook! Join us on our Facebook page
THE 2015 SCHEDULE
February 7-8 Power of 24 Hours – Baby Beach, Dana Point, CA

Come cheer on, paddle with, or just support team athlete Rob Rojas as he paddles for 24 hours in honor of cancer patients in Dana Point, CA on Saturday February 7 to Sunday February 8. Rob's paddle starts at 7am Saturday from Baby Beach and will finish 7am Sunday. The Paddle Academy will be there on Sunday to host a breakfast celebration at the finish. See you there! Donate to Rob's campaign here!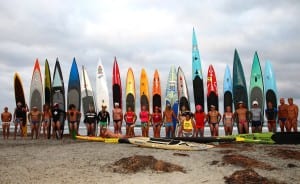 February 21 NCP Bootleg Paddle- Cardiff, CA
Join the annual NCP "Speedo" Boot Leg Paddle on Saturday February 21st, 2015. Not for the faint of heart, this friendly paddle ensures only the hardcore apply, as we brave 50 degree water paddling from Cardiff to Moonlight and back, donning only a loin cloth for warmth! All proceeds from this event go to fund second opinion grants for cancer patients at The Sarcoma Alliance on behalf of The Ocean of Hope. Come meet team athletes, grab an O2H hat, donate to the cause and perhaps answer the question- are paddlers really this crazy?! Donate to NCP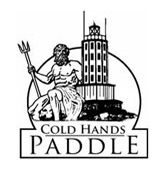 March 1 The Cold Hands Paddle – Cabrillo Beach, San Pedro, CA
What started as a friendly competition between two lifeguards in the cold waters off Cabrillo Beach has turned into a yearly race that brings paddleboards, SUPs, outrigger canoes, kayaks and surf skis together to compete in a 4-mile course around the breakwall. The event is free, parking is $7. Ocean of Hope team members will have a table at registration where you can buy raffle tickets, T-shirts and gear. All proceeds will go to Hand in Hand: The Suzanne Leider Memorial Assistance Fund, which helps sarcoma patients get a second opinion from an expert. Win a Bark Paddleboard! Tickets are $5. Sign in and registration at 7 a.m., and race start at 8:30 a.m. There will be food and drink before the race as well as afterward at a reception between 10-11 a.m. The winner of the Bark Paddleboard raffle will be announced.
Registration and Information about Cold Hands Paddle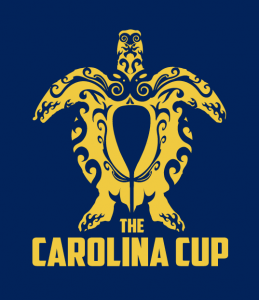 April 23-26 Carolina Cup – Wrightsville Beach, NC

The 2015 Carolina Cup kicks off the race season with 4 courses: a kids race, the Harbor Island Recreational "fun" race, an Money Island open race and the dreaded Graveyard Elite Race. This is the fifth year. In 2012, the Carolina Cup was the largest race on the East Coast with over 400 paddlers competing in the first day of races. In 2013, there were over 600, in 2014 over 700. The weekend also features the Ocean of Hope Charity Relay Paddle. Registration and Information about The Carolina Cup

THANK YOU to our sponsor GO MACRO for supporting O2H and all the athletes at The Carolina Cup!

May 3 Power of the Spin Bike- Ventura, CA

Come join athletes, paddlers and spin bike enthusiasts for THE 2ND ANNUAL fun(d)raising event at DNA Fitness Spinning Studio. Hop on a bike and spin for an hour for Ocean of Hope! All proceeds go to The Sarcoma Alliance to help fund second opinion grants for cancer patients. Time slots available: 8am-9, 9am-10, or 10am-11am. $30 for one hour spin includes O2H team gear, water and fruit , plus one free raffle ticket for awesome raffle prizes. Bring a water bottle, a towel, and get your spin on!
Registration and Information about The Power of the Spin Bike

May 23 Urban Kai King and Queen of The Bay – St. Petersburg, FL

Urban Kai & The Getaway are hosting King & Queen of the Bay Paddle Race in one of the most perfect paddle destinations in the world- Tampa Bay, Florida! The Bay area boasts incredible paddling waters, lots of wildlife and a complete variety of conditions to challenge a paddler. The race will take place Saturday May 23rd 2015 from The Getaway (off Gandy Blvd). We will have 3 races for paddlers to participate in, a SHORT RACE (3-4 miles), LONG RACE (8-9 miles) and KIDS RACE (1 mile). ALL paddle craft are welcome to join and paddlers are encouraged to share the experience and bring a friend! Food will be provided for racers after the race from The Getaway. There will also be lots of awesome prizes and some insane trophies. Portion of the proceeds will be donated to The Sarcoma Alliance.
Registration and Information about The Urban Kai King and Queen of The Bay
June 6 WhatSUP On The Lake – Clermont, FL
Exciting race for the entire family! Beginner, intermediate & elite distances. Come join us in the city that is known as the "Choice of Champions" and experience the beautiful Clermont Chain of Lakes.  All races will be chip timed.  Don't have a paddleboard…no problem…rent one at the venue site or join in on the new One Design Series race.  Join in on the days festivities!  All paddle craft and age levels welcome. Ocean of Hope is the title non-profit for this race. Registration and Information about WhatSUP On The Lake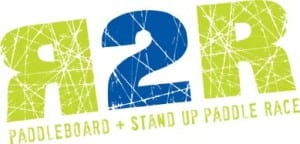 June 21 Rock 2 Rock Paddleboard Race – Catalina Island to Cabrillo Beach
Rock 2 Rock is a challenging and fun 22-mile course starting from the Isthmus on Catalina Island and finishing at Cabrillo State Beach, San Pedro. The race, started many years ago by famed paddleboard shaper Joe Bark, continues under the leadership of George Loren. It is a qualifier for the Catalina Classic Paddleboard Marathon. You can race solo or in a team, traditional or stand-up. $5 from every competitor's race fee will be donated to the Ocean of Hope on behalf of The Sarcoma Alliance. Awesome goodie bags, pre- and post-race meals, a great finish line venue — all good reasons to come to the race. www.rock2rockrace.com.
Thank you to our R2R race sponsors GoMacro and KonaRed for supporting our athletes!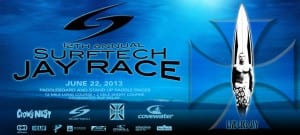 June 2o Surftech Jay Mori­ar­ity Memo­r­ial Pad­dle­board Race – Capitola, CA
The Jay Race honors legendary waterman Jay Moriarity. O2H will have a tent at the start / finish line, and the team is excited to be a part of this northern California paddleboard event. Watch for several team members competing for top honors. Registration and Information about The Jay Race

July 26 Moloka'i 2 Oahu Paddleboard World Championships – Oahu, HI

Both stand-up and traditional paddleboarding champions from around the world will gather in Hawaii to test their athletic ability in the  most iconic event in the paddling community. The 32-mile crossing of the Ka'iwi Channel connects the islands of Moloka'i and Oahu. More than 2,300 feet deep, the channel creates a funnel effect that shoots billions of gallons of seawater between the islands each hour. Combine that with trade winds, and the seas can range from 8 to 15 feet on an average day and upwards of 20 feet on an extreme day. The Ocean of Hope will have competitors in the race, as well as an information tent  in Honolulu.  http://www.molokai2oahu.com/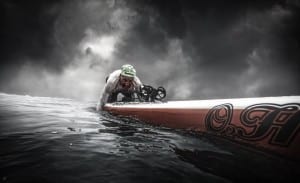 August 30, 2015 The Catalina Classic Paddleboard Marathon – Manhattan Beach, CA
O2H began at the Classic, with one paddler racing in honor of Sarcoma Alliance founder Suzanne Leider. Since 1999, scores of athletes have paddled the grueling 32 miles from Catalina Island to Manhattan Beach. People who raise $1,500 for the Alliance can have their names, or the name of a loved one, on a paddleboard.  O2H will have tents with food, drink, merchandise and raffle tickets for sale on Manhattan Beach. The winner of the Bark Paddleboard will be announced. Come out and support our team! Registration and Information about The Catalina Classic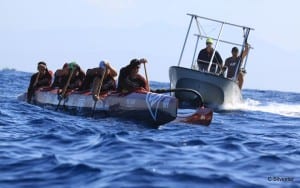 September 12-13 U.S. Outrigger Championships – Newport Beach to Avalon, Catalina Island
First held in 1959, the Catalina race is the ultimate outrigger canoe race in California. Teams from all over the state, plus Canada, Hawaii, Guam and Japan, come to compete in the two-day event. Women, junior and coed teams race from Newport Beach to Avalon on Saturday, and men and master coed teams race back on Sunday. Ocean of Hope team members from Lanakila Outrigger Canoe Club raise money through their own fundraising pages each year, and the women's team has dominated the field for the past six years. Support the team!
http://www.active.com/donate/OutriggerO2H2015
http://www.lanakilaocc.com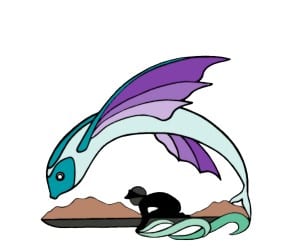 September 26 West End Loop Race – Catalina Island
The Flying Fish are excited to present the West End Loop Paddleboard Race. This unique and adventurous 16 mi course will take both prone and SUP athletes around the rural and rugged west end of Catalina Island, beginning and ending in the town of Two Harbors.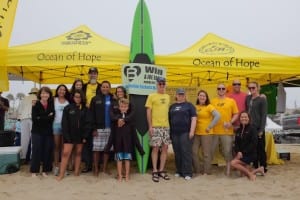 VOLUNTEER: Would you like to volunteer? Volunteers are always needed to staff information tables and tents at our events. If you would like to volunteer, please email [email protected]
DONATE: Donate to our team athletes fundraising for the Sarcoma Alliance as members of Ocean of Hope!
OR
DONATE TO THE ALLIANCE-PURCHASE O2H TEAM GEAR AND WE WILL MAIL IT TO YOU!
HONOR A LOVED ONE:
Would you like to honor a loved one?  Donations of $1,500 or more will help to honor someone who has or had sarcoma with an honor sticker on the paddleboard of a team member at one of our many team events or at the Catalina Classic, where O2H started. Please send an email to Aimee Spector at
[email protected]
and type Honor Sticker in the subject line.
SPONSORS AND SUPPORTERS:
Thank you to EMD Serono, 
E & B Natural Resources
,
GoMacro
,
Zinka
Sunscreen,
Kona Red
,
Onit Pro
,
Patagonia
, 
Gu Energy Gels
, 
Lifefactory
 bottles, 
Coastal Eddie
 paddleboard accessories,
Ken Pagliaro Photography
 and
Fin Film Company
.  Please support the companies that support O2H.
MEET A TEAM MEMBER: JULIA GARCIA

Lives in Oceanside, CA
Works as San Diego Coast State Lifeguard
Paddling beginnings… in 2013 'inspired by former boss, Shane Scoggins. I needed something to get me back on the open ocean after I stopped paddling outrigger canoes. Paddling has changed my life in so many ways; it's become the ultimate obsession and the love of my life!'
Favorite food: Loves all food but at the end of any big race or workout, she enjoys a 'great tasting cheeseburger'.
Favorite things to do outside of paddling: 'Mountain biking and finding new things to challenge me'.
What it means to be a member of O2H: 'It seems that the most wonderful people in the world are the ones that end up being diagnosed with such a detrimental disease. Being part of the O2H team is such an honor; I love representing and supporting those that are fighting various cancers. I personally have close friends that have been diagnosed in the last couple years and it just gives another reason to train and race hard.'
Biggest accomplishment: 'representing O2H in the Moloka'i Channel with Aimee Spector and finishing with a successful time. And graduating college of course!'
HISTORY OF O2H
The Ocean of Hope is the largest annual fundraising campaign for the Sarcoma Alliance. 2015 marks the 16th year anniversary of the Ocean of Hope (O2H). It has been a fantastic journey! In that time, O2H has raised over $800,000 in support of sarcoma cancer patients and their families.
The Ocean of Hope started as a single event, intertwined with the historic Catalina Classic paddleboard marathon every August between Catalina Island and Manhattan Beach. Ten years later, O2H is comprised of not only paddleboard racers but outrigger, and stand up paddlers racing in open ocean events throughout the year.
Team O2H is made of a dedicated group of athletes who commit themselves to support the Sarcoma Alliance and the thousands of sarcoma patients and their families that rely on it. The goal is to raise awareness and funds for the Sarcoma Alliance so that it can continue provide guidance, education, and support to the sarcoma cancer community.
On Facebook.com, you can join our Ocean of Hope or Sarcoma Alliance group.