We strive to improve the lives of people affected by sarcoma.
To help you find connection and trustworthy information, we offer resources and a safe place to learn and share.
Here are some good places to start: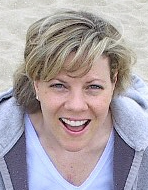 Why We Exist
When our founder, Suzanne Leider, was diagnosed with sarcoma, it took four years before she met another sarcoma survivor. That's too long.
Realizing sarcoma patients were underserved, she founded the Sarcoma Alliance in 1999 with the words "guidance, education, and support" in her head.
Subscribe to our Newsletter
Sign up to receive information about upcoming events as well as resources for education, guidance, and support.
Subscribe
Why do we use the sunflower?
Sunflowers are a symbol used around the world to remind everyone affected by sarcoma: You are not alone, you are strong, and there is always hope.