Webinars
The Sarcoma Alliance hosts online webinars and events to bring together people in the sarcoma community to exchange and learn about sarcoma. Please see below for information on our upcoming and previous webinars.
Upcoming Webinars:

Women in Sarcoma |  Friday, January 22, 2021 | 9am Pacific Time
This webinar will be moderated by Dr. Gina D'Amato and will be a Q&A panel featuring women serving in the sarcoma space including Dr. Kristin Rojas, Dr. Neeta Somaiah, Dr. Shree Venkat, and Dr. Breelyn Wilky. Folks of all gender identities are welcome to join. Come prepared with your questions!
Previous Webinars: 
Sarcoma Exchange |  Saturday, October 3 – Sunday, October 4, 2020
The Sarcoma Exchange is an educational event that brings together sarcoma patients, survivors, their loved ones, caregivers, specialists, and advocates to connect and exchange information and resources related to sarcoma.
Sarcoma Awareness Month  |  Friday, July 17, 2020
Surgical oncologist Dr. William Tseng discussed soft tissue, retroperitoneal, and liposarcomas.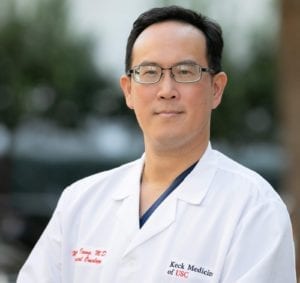 Sarcoma and COVID-19: Your questions answered | Saturday, May 2, 2020
Physician speakers included Drs. George Demetri, Gina D'Amato, Jonathan Trent, Tom DeLaney, and Fritz Eilber.

Thanks to our 2020 Sarcoma Exchange sponsors: