Webinars
The Sarcoma Alliance hosts online webinars and events to bring together people in the sarcoma community to exchange and learn about sarcoma. Below you will find information on our upcoming and previous webinars.
Upcoming Webinars: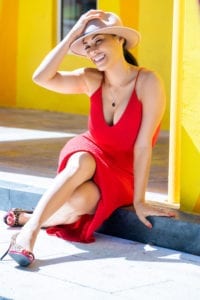 Survivor Saturday with Brandi Benson: Writer, Speaker, Veteran, Entrepreneur, & Cancer Survivor
Saturday, April 24, 2021 | 1 PM – 2 PM Eastern Time
Join us to hear from Brandi on topics pertinent to sarcoma survivorship and living well after a sarcoma diagnosis. Through her messages of hope, positivity, and overcoming adversity, Brandi encourages her audiences to take charge of their healing and wellness by pursuing different avenues of physical and mental therapy. This webinar will also include a Q&A session. All are welcome, and we'd love for you to attend.
Brandi Benson is a Ewing's sarcoma survivor who is actively involved in many activities to raise sarcoma awareness. She recently joined the Sarcoma Alliance as a Brand Ambassador, is an American speaker for TLC Lions, and features on many podcasts. She is also the author of The Enemy Inside Me: A Young Soldier's Unexpected Battle with Cancer—a powerful story of how she physically and mentally triumphed over her sarcoma diagnosis and treatment. Learn more about Brandi on her website, Twitter, or Instagram.
Previous Webinars: 
Women in Sarcoma |  Friday, January 22, 2021
Moderated by Dr. Gina D'Amato, this webinar was a Q&A panel featuring women serving in the sarcoma space including Dr. Kristin Rojas, Dr. Neeta Somaiah, Dr. Shree Venkat, and Dr. Breelyn Wilky.

Sarcoma Exchange |  Saturday, October 3 – Sunday, October 4, 2020
The Sarcoma Exchange is an educational event that brings together sarcoma patients, survivors, their loved ones, caregivers, specialists, and advocates to connect and exchange information and resources related to sarcoma.
Sarcoma Awareness Month  |  Friday, July 17, 2020
Surgical oncologist Dr. William Tseng discussed soft tissue, retroperitoneal, and liposarcomas.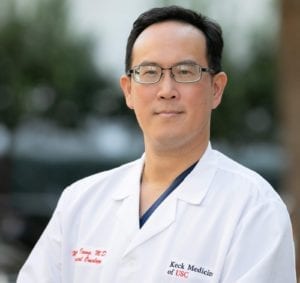 Sarcoma and COVID-19: Your questions answered | Saturday, May 2, 2020
Physician speakers included Drs. George Demetri, Gina D'Amato, Jonathan Trent, Tom DeLaney, and Fritz Eilber.

Sarcoma and COVID-19 Recording   
Thanks to our 2020 Sarcoma Exchange sponsors: