By Suzie Siegel
What can patients do to help the new federal "moonshot" cure cancers? "Demand collaboration from the scientific community," Vice President Joe Biden, in charge of the project, said last week.
I'm happy to report that collaboration was evident at international meetings on sarcoma last fall in Salt Lake City. What stood out to me was synergy, whether it was drug combinations or people working together to be more effective.
The Connective Tissue Oncology Society (CTOS) celebrated its 20th anniversary with 750 doctors, scientists, students, advocates and other health-care professionals from around the world – more than expected.
The Sarcoma Alliance for Research through Collaboration (SARC) held its biannual meeting in conjunction with CTOS, as usual. For the first time, the American Association for Cancer Research (AACR) put on a conference on the "Basic Science of Sarcomas," and nurses from the Oslo University Hospital in Norway had a symposium for their colleagues.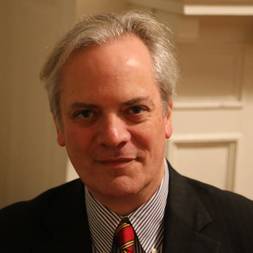 Dr. Jonathan Fletcher
The AACR conference grew out of a group of about 35 doctors, mostly men, who began meeting privately before CTOS to discuss cutting-edge sarcoma science, said Jonathan Fletcher, MD, of Brigham and Women's Hospital in Boston. As the years passed, they wanted to open the meeting to others, especially younger doctors. This fall's conference attracted 228 people, more than expected.
"We're thrilled to see this expansion," said Dr. Fletcher, one of the conference organizers. Everyone with whom I spoke raved about the conference.
Dr. Herman Suit
The CTOS meeting began by honoring Herman Suit, MD, its founding father. In the early 1950s, he said, each discipline was for itself and waged verbal combat. At England's Oxford University, he was delighted to find it multidisciplinary and collaborative.
That is now the norm, except for a few people who have this "big Y chromosome problem," said Dr. Suit, a professor emeritus of radiation oncology at Harvard Medical School in Cambridge, Mass.
In 1993, a patient funded a meeting of sarcoma oncologists. Afterward, Dr. Suit suggested the doctors meet regularly. They thought of merging with the Musculoskeletal Tumor Society, but its members had to be surgeons. In 1995, they founded CTOS.
In my next post, I'll highlight the AACR presentations.